OUR GUEST CURATOR
New Curated Collection - Art for Commercial Environments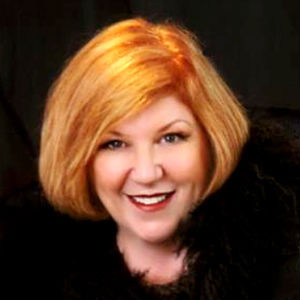 Joyce Creiger of Art Specifier
When the Artsy Shark Gallery asked me to put together a curated collection, I was eager to do it and thought about how to best approach the task.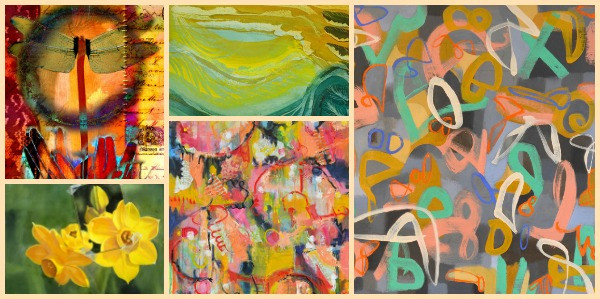 After looking at the site, I decided to choose images that would actually hang well together either in a corporate, hospital or hotel environment. Because this is something I do frequently, I wanted to share my philosophy about what actually makes sense when choosing art for various workplaces, healthcare institutions or local, regional, national or international brand hotels.
Designers frequently ask me to select art for different establishments and this is how I go about choosing the artwork. When asked to do this for any of these venues it becomes obvious that both subject and color help to define these spaces. In choosing the art to include in this curated exhibition, I tried to locate works that were informed by the Natural World and also would hang together in a way that each piece would coordinate with those installed in the same area.
The first artist, Sarah Bush creates collage images that are informed by wildlife and constructed to communicate how images themselves can work together. She is a master at bringing objects into view that, like a kaleidoscope, advance and retreat in the picture plane. She is a genius at selecting just the right image to improve those around it and struggle for dominance at the same time.
The next three pieces are all inspired by nature and have a mysterious quality about them as well as their colors blend gently together and can live happily each empowering the space and challenging the viewer to find elements that are either similar in color, shape or mood.
The first in the next group of three, by Hal Mayforth, is consumed with twirling shapes and colorful marks suggesting an elegant choreographed composition designed to delight the viewer. The next two abstract paintings that appear demonstrate the way emotion can be revealed using color, texture and composition.
Both of these paintings are exuberant, filling the canvas completely with broad gestural strokes. Inspired by fire in one painting and organic imagery in the other, they happily co-exist as a mix of different media with lots of contrasting cameo appearances to keep your attention focused on the work. Hanging within view of each other these three painting would enhance the visitor's experience, demonstrating the intense emotion emanating from the artist's canvas.
The last three pieces are also created using the organic world as inspiration, from the striated landscape to the bursting forth of the daffodil blossoms, the color yellow prevails to tie the images together and give them a sense of joy, sunshine, warmth and happiness. These images if exhibited in hospital or senior living community would help patients with their healing process each possessing a universal appeal with spiritual overtones.
When installing art in any environment, always consider the audience and what it is that would make their space more meaningful, engage the viewer and create an enduring experience.